In House Production – Made Local
Premium Apparel Manufacturing in the USA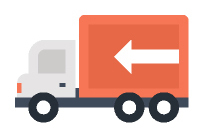 Speed to Market

Ethically Made Fashion
Luxury Knit is committed to complete transparency and integrity throughout our process, pricing and treatment of people. Come visit us in Downtown LA!

Quality Control
Fast Fashion
Providing our clients with stock options for fast turn around times, working with 100+ fabric & trim suppliers to get our clients premium stock options.
Fabric Knitting Mill
Luxury Knit has its own knitting mill, allowing our clients to develop custom premium fabrics and use the latest yarns and fabrics to keep up with new fast fashion trends.
Sustainable & Ethical Fashion
Luxury Knit is committed to using all sustainable products. We offer an array of eco-friendly options to our clients.
Quality Control
Each clothing item is hand inspected various times throughout the production process. Our patented quality control and assurance process has experienced team member check raw and textile materials. Once items are finalized all items are checked before packaging once again, delivering consistent items.
Top Tier Logistics
Luxury knit strives to use the most up to date technology. We help clients ship products worldwide with our team members having decades of experience.
Custom Packaging
Luxury Knit staff is able to custom package any item.